Winning Your Horse's Heart Sampler Course
Simple, easy to follow lessons that will result in...
A More Relaxed and Happy Horse
GET IT NOW
Help your horse release tension and feel great!
Lessons are short and easy to follow. Short practice sessions will lead to lots of progress.
Learn to read your horse even better than you already do. Learn the signs of tension, relaxation and release.
Improve your feel, timing and skills of observation. You'll see benefits in your groundwork and riding!
Here's What Others Are Saying...
What's included?
-1-
12 Easy to Follow Video Lessons
You'll love the short, easy to follow video lessons that will take you step-by-step through each of the techniques.
-2-
Downloadable Workbook
Each video lesson is accompanied by additional information about what the technique will do as well as success tips. There are also charts to help you stay on track and identify different skeletal features.
-3-
An App to Take the Course with you to the Barn!
Download the app and easily take the lessons with you to the barn!
I'M IN!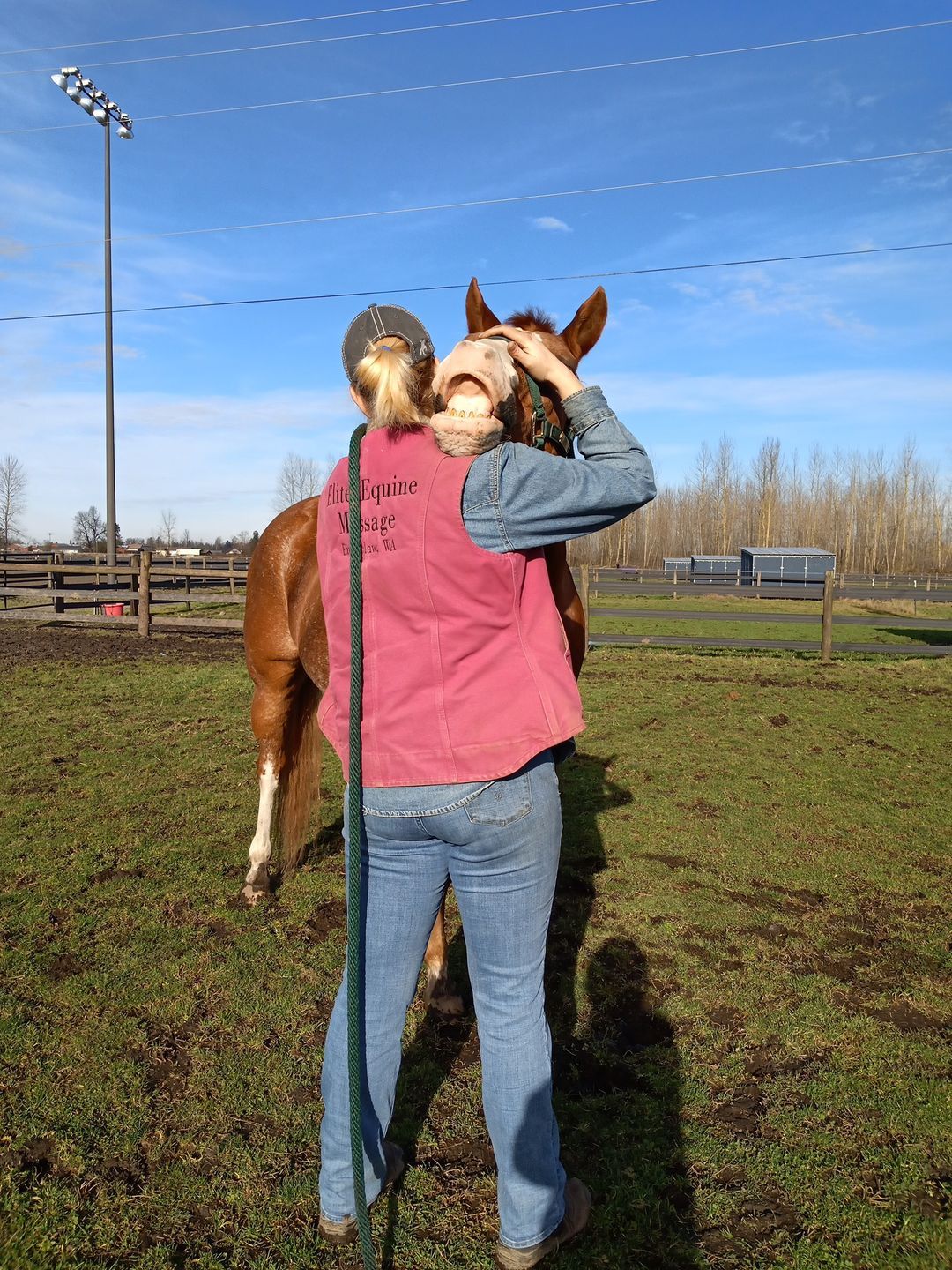 A Note From Erin...
Hi, My name is Erin Sauer. I am a licensed Equine Massage Practitioner and have been working professionally with horses for over a decade.
Initially, my job was to help horses perform better by helping to relieve muscular tension and improve range of motion issues that might be holding them back.
After many years of practice, I was amazed by how much horses improved emotionally too.
They seemed happier, they loved seeing me and behavioral issues owners stuggled with started disappearing!
I started giving people simple things they could do on their own in between sessions. I was able to tell who was doing their homework by how the horse was the next time I came out.
That is why I have developed this course for you.
I want to show every horse owner how to enrich their relationship with their horse while improving the physical well being of the animal. When these two things line up your horse will start seeing you as a source of relaxation and feeling good and your bond will grow stronger and stronger.
I want this for you and your horse. I hope you enjoy the sampler course AND then join me for the main course!